February 27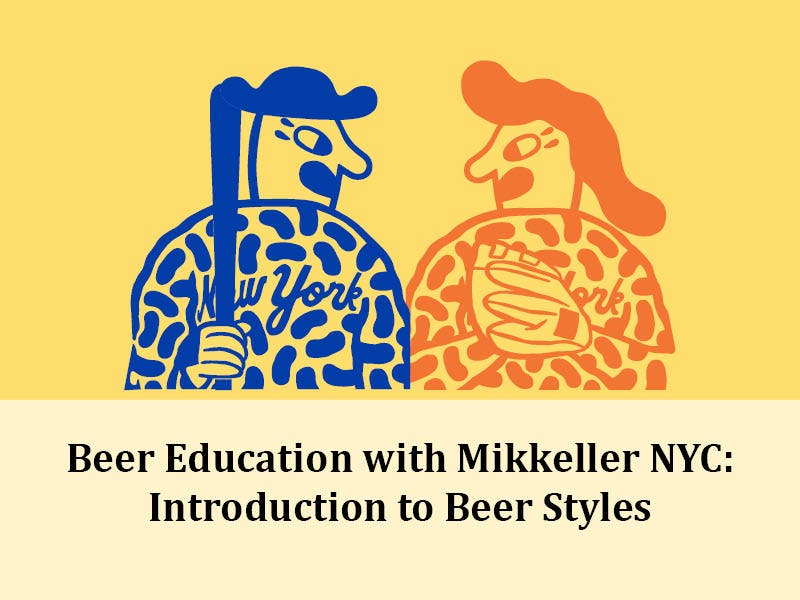 BEER EDUCATION WITH MIKKELLER: INTRODUCTION TO BEER STYLES
Thursday, February 27 at 6:00pm
In 2006 Mikkel Borg Bjergsø was a math and physics teacher that started experimenting with hops, malt and yeast back home in his kitchen in Copenhagen. Today, he exports his micro brewed beer to 58 different countries and is internationally acclaimed as one of the most innovative and cutting-edge brewers in the world. To date he has created over 1000 distinct & distinctive beers.
Opened in March 2018 at Citi Field in Flushing, Queens, Mikkeller NYC is the Danish parent's 1st U.S. location outside of California, and the 1st location connected to a professional sports venue anywhere in the world. In these first several months, Mikkel has created over 50 never-before-produced Mikkeller NYC beer recipes.
Join Great Northern Food Hall and Mikkeller NYC for a fun and educational beer class. Mikkeller's Head Brewer will take guests on a guided tasting that explores the basic history and flavor profiles of beer. Class includes tasting of 6 beers and light snacks.
2 hours long
Ages 21+
$45 per person, plus tax
Purchase a Ticket